El Salvador Visits
Above: coffee plant sectors protected from up to 60 mile an hour winds by larger perimeter trees.
Volcanoes at every turn in the road.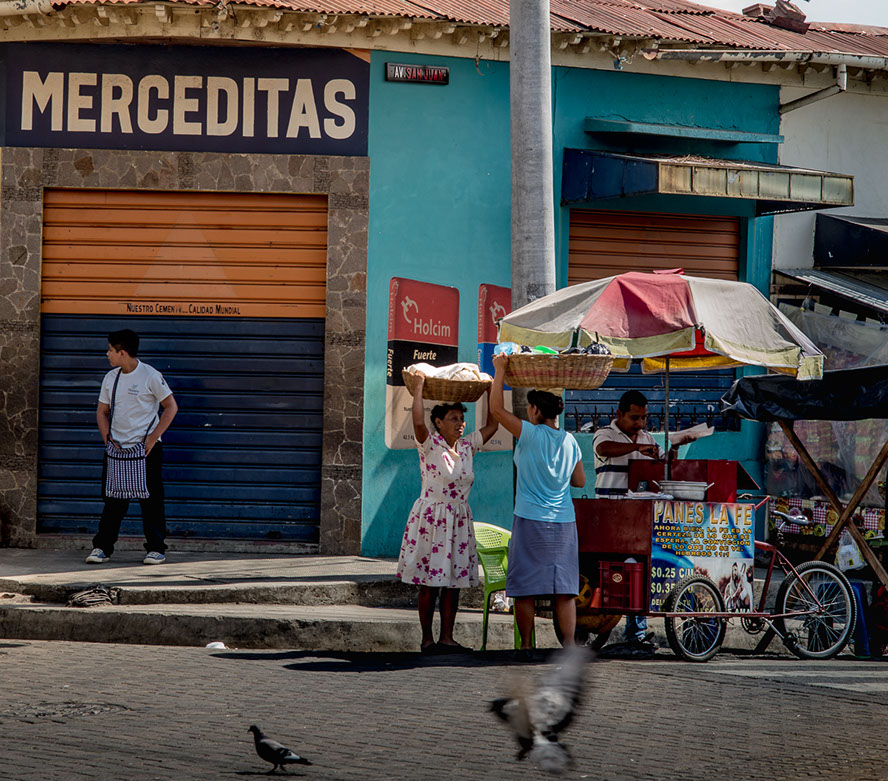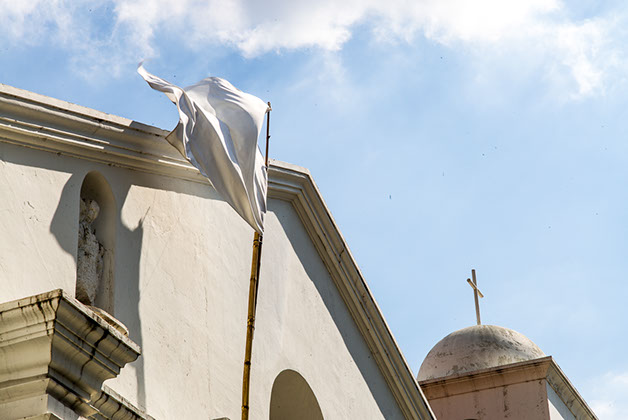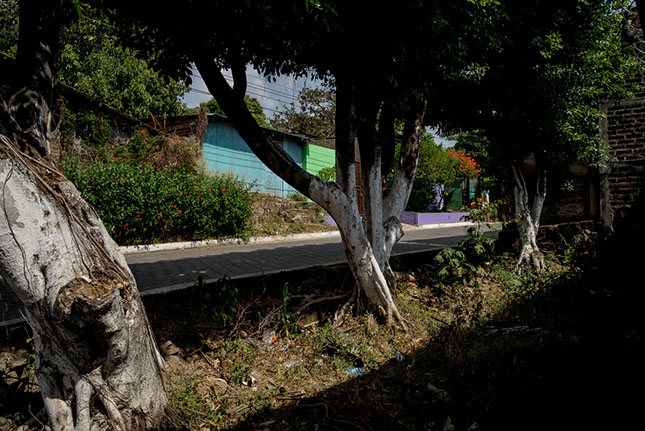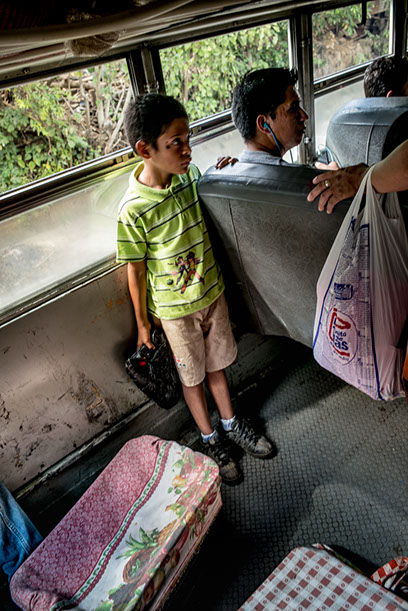 Above: Bread seller
Right: new backpack selection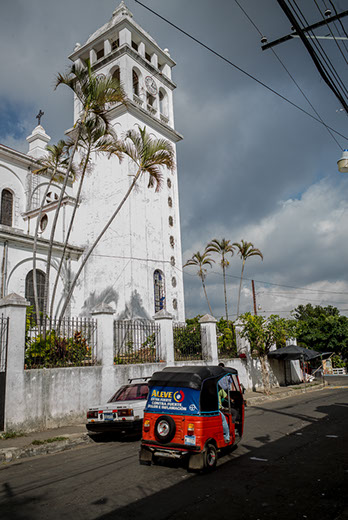 Saint Lucia, patron saint of photography (!)
Fascinating tableau of mixed topics and media: two head portraits are prints from newspaper like material with Spiderman attendant.